I have had so much fun blogging and stalking over break! I do not think I have posted this much ever! It has become like an addiction and I am going to go through some major withdrawal when school starts back. Boo!!!!!!! I also cannot believe all the sweet comments that I have been getting on my posts. Also I am getting closer to my 100 followers. Yahooo!! I linked up with my fav blogger, Farley over at
Oh Boy 4th Grade
and her awesome January Currently. I love reading everybody's Currently posts. It is like reality TV for bloggers. So check in and enjoy the other January Currently.
I definitely have a theme running through my Currently, New Year's Eve and Christmas Break. Well the New Year's Eve is obvious since I am blogging on the Eve. Now that I am older (meaning not in my 20's) I enjoy just staying in my warm house on New Year's Eve. When I was young I had these romantic expectations for New Year's Eve but the reality was far from my visions of what I thought New Year's Eve should be. Now I so cherish my warm house and being with my hubby and kids.
But I should be grading papers since I go back to school on Thursday. Big BOOO! My break just flew by and to make it worst my three kids do not go back until the following week. So Thursday and Friday are going to be rough, short but rough. Maybe I will get home early and keep my resolution to get out of school at a decent time. I am smiling at that thought.
Then my OWL is happiness. My happiness is my hubby and three kids. Life is good! I hope everyone's New Year is filled with happiness!
Happy New Year!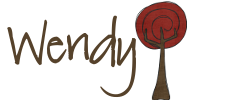 P.S. - Don't forget Farley's rule of 3.