I usually do not make resolutions because I NEVER keep them and then I am just disappointed in myself. But Amanda over at
Teaching Madness
is have a sweet linky party that I just have to join. I have read a lot of other teachers' blogs that have linked up and they say if you make resolutions publicly you have a better chance at keeping them so here I go.... Take a look around Amanda's linky, it may inspire you to make a few resolutions, it did for me.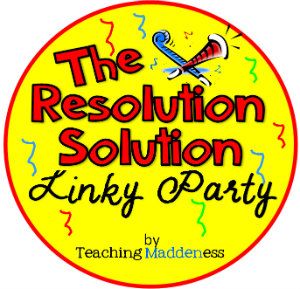 Work Resolution - I am not alone on this one.... to leave school at a decent time (3:00 / 3:30). We end school at 2:30 and can leave at 3:00 Especially since my youngest has to stay at aftercare at her school until I am done which then effects my next resolution.
Family Resolution - This resolution is a BIG one that desperately needs attention which is our family debt. I really want to work on becoming debt free, as in NO credit card debt. Three years ago I lost my job due to budget cuts but thankfully I quickly found another teaching job at the school I am now at and LOVE. But with the change in job I lost $6,000.00 in my salary. Ugh! I really did not think it would effect us as much as it did but it did and our credit cards are screaming! So to go back to my school resolution of getting my butt out at a decent time I will then have to pay less for aftercare for my youngest. I know that is small beans compared to what we own but every little bit counts. We also sell on Ebay and Craiglist. My husband is notorious at finding and bringing this or that home to sell. I hate to admit it but some of his junk "finds" have sold for a nice price. Just check out taxidermy pheasants (they were given to the hubby by one of his restaurant stops that they were just going to throw them away) on Ebay. So if I do not keep any other resolution but this one I will be a happy camper!
Personal Resolution - To eat less processed foods. At our house we eat a lot of process foods due to our work, school and sport schedules we need cheap, quick and easy. So I need some cheap solutions to avoid some of the processed foods that everyone will eat. We have a very diverse eating preferences in our house. Hubby is a meat and potatoes kind of guy which is the opposite of me because I am a vegetarian. The girls will eat just about anything but our son is extremely picky! Think of a diet of only chicken nuggets, mac and cheese and hots dogs. Yuck! So please pass along any ideas or suggestions you may have.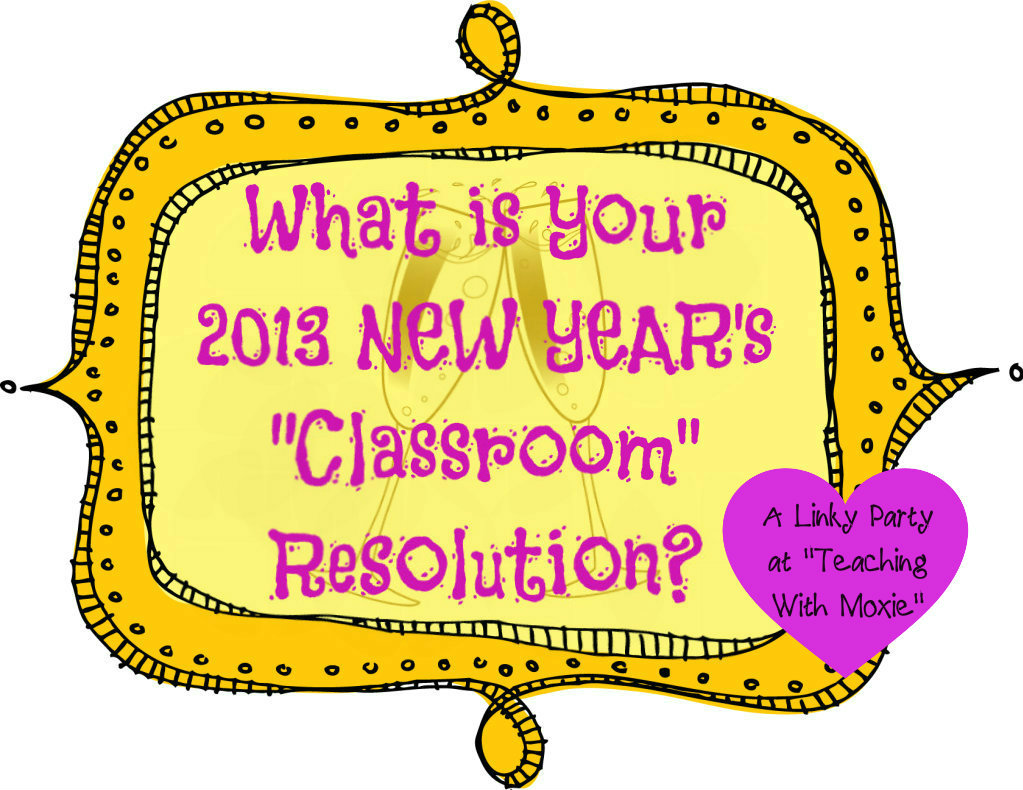 Classroom Resolution - To start a math notebook with my fourth and fifth graders when we get back. I did this last year but thought I could not do it with our new math series, Go Math. But we so desperately need our notebooks with all the new concepts they are learning and they really have no where to look to review the steps. So I have requested that all the kids get new notebooks during break.
Blog Resolution - To reach 100 followers......I would love a few new friends.
Happy New Year,