We had our very first author visit today. Mr. Brian P. Cleary came to talk about his inspiration, poetry, word play, puns, and being a children's book author. I actually was a little pessimistic about the visit since our librarian introduced them to my class during our library time last week and they sounded like only language arts type books. (Big pouty lip) You know puns, idioms, antonyms, synonyms and on and on. I love books and I mean all books but in my subject areas I teach I feel I am limited to nonfiction books. But...... I was pleasantly surprised to find out Mr. Cleary wrote more than just language arts type books. (I am jumping up and down.) Here are some samples of just a few of the awesome books Mr. Cleary wrote that I could use being the math, science and social studies teacher.
Subtraction!
Measurement!
Fractions - I love fractions!
A book on studying for science!
A book on studying for social studies!

I am now dying to get a few of these super cool books to use with my classes. I hear a big Amazon buy happening very soon.
We also had a small poetry workshop that Mr. Cleary conducted with our fourth and fifth graders. The kids had to write sensory poems using the five senses to describe an abstract noun such as; peace, love, determination, happiness, fear... Wow what a great job they did!
Here is an example of one of the fifth grader's sensory poems.
Happiness
Happiness sounds like rustling leaves on a summer day.
Happiness smells like the warm Kentucky air.
Happiness tastes like the cool watermelon grown from our garden.
Happiness feels like my old blanket knitted by my grandmother.
Happiness looks like smiles all around our dinner table.
Mr. Cleary even signed the ones that were read before the class. Too cool!
There is even a website,
The World of Brian P Cleary
that has tons of games (not just language arts), word of the week, poem of the week, interactive books, and even how to get Mr. Cleary to visit your school. Now I just need to get my hands on a few of his books. Hope everyone is having a great evening.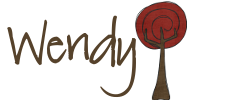 P.S. Brian P. Cleary is not related to Beverly Cleary but his books are just as amazing.