Doesn't everyone LOVE to get mail especially if it is not a bill or junk mail? Well I received my Slant Box in the mail today! What is a Slant Box? It is a linky exchange put together by Jameson at
Lessons With Coffee
. Jameson pairs you up with another blogger that you get to know through their blog and other social networks. Then you follow the monthly theme and buy fun gifts for your partner and ship them out at the end of the month.
I was partnered up with Gina over at
Beach Sand and Lesson Plans.
I had so much fun making up her box. Check out her blog to see what I sent.
I then received my box from Lauren at
The Traveling Teacher
today. HAPPINESS (In my singing voice.)
I apologize for the pictures my kids were a little excited too. We rarely get anything fun in the mail!
Lauren sent a little box with a cute birdcage to hold mints and a jar labeled "Teaching Fuel."
Lessons With Coffee
and maybe you will meet a new bloggy friend or two. I did!
Good night friends,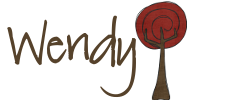 .